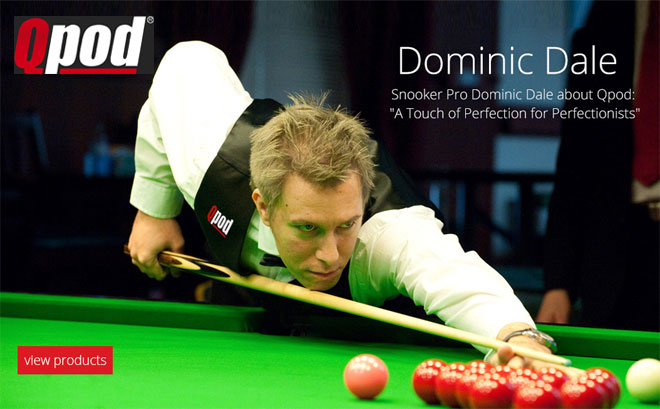 About the Qpod
"We are contributing to the elegance and style of cue sports with innovative, premium quality products. With our dedication to cue sports we inspire players worldwide striving for excellence."
Michael White, founder and creator of the Qpod

Everything is fine in the world of British documentary filmmaker Michael White. His films are available all over the world, but another side of Michael is his passionate love for Snooker. Watching and playing since 10 years old, he always would keep abreast of the finery within the sport.
One day whilst playing, his articulate eye for detail led him to a thought that kept coming back to him time and time again, there were no elegant or attractive chalk holders to match the craftsmanship etched into every billiard cue by the custom and mass production cue makers. A question arose in his mind "Was there a missing product within in the international cue sports market".

Luckily, enough for him this idea and light bulb moment came to him again during a game together with his friend and professional snooker player Dominic Dale shortly before Christmas of 2010.
In discussion with the world ranked No 21 player, an indefatigable cues sports collector and expert on the sport, he agreed that the idea had great potential and would have a place in the market just so long as it had class, style and elegance.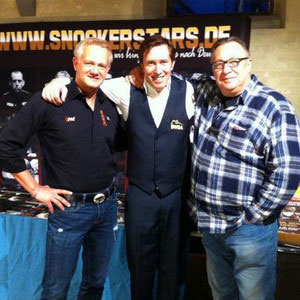 New for 2014
Important also to its design would be that it was lightweight enough so as not to hinder the natural chalking action of a player, and was made with the same craftsmanship and attention to detail of the cue and case makers present in the Billiard sport of today.
Taking this advice, White then bet Dale that when he arrived back in Vienna from the U.K. after Christmas he would have the first chalk holder ready and that he promised him he would be the first player in the world to use one.

As his last work, a documentary film and book over Project Azorian a secret CIA mission was finished, he exchanged his normal work of producing films to producing a billiard product. Utilizing his creative flair and knowledge of mechanical film effects and CGI together, with the first 3D digital printers to design the Qpod, he went about the challenge.

As Dominic Dale arrived back in Vienna in late January, he was surprised and very impressed by the first finished products. After some time admiring them, he gave a smile and asked gingerly what they cost? From around €80 to €2500! However, being a top 20 ranking player in the world of snooker does have its benefits! Therefore, he subsequently took the proud ownership of two of just twenty of the only Qpods in the world at that time, and still has them in his case today.
It has taken almost three years to get from the prototype stage to the elegant stylish developing product, which you now see on the Qpod website and being played with, by World Champions, Professionals and thousands of amateur hobby players worldwide.

At the last count, Dominic Dale has four Qpods in his cue case, and Michael White has an increasing variety of Qpods to accompany his Documentary films on display worldwide.

Terms and Conditions

Deliveries and services by QPod to consumers shall be carried out exclusively on the basis of these general terms and conditions. Any provisions that derogate from these terms and conditions shall only apply if agreed in writing.

QPod's general terms and conditions shall also apply to all future orders placed by the customer, irrespective of whether the terms and conditions are expressly agreed to when a future order is placed. The version as amended at the time of ordering shall be applicable.
@ 2013 Qpod. All Rights Reserved.